World Book Day
Published 29/03/22
This year the theme was 'Our favourite Bedtime Stories'. The children came into school dressed in their pyjamas with a teddy, ready for an eventful day. We enjoyed seeing pictures of the children enjoying their bedtime stories from home.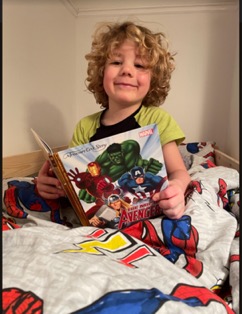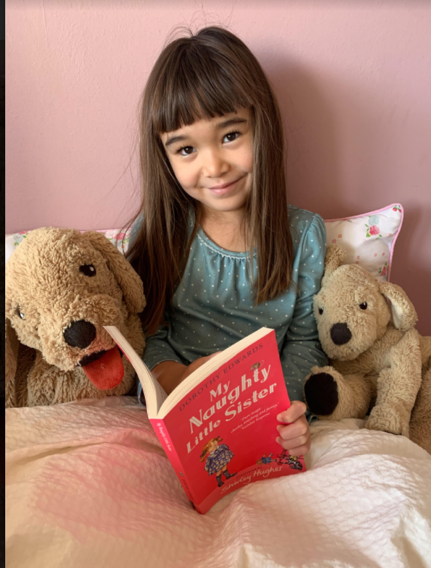 The day started with an 'all star' production of 'Once upon a dream' acted by our wonderful team at Shirley. This was about a boy who had a dream about his bedtime story and got transported to a world of book characters. The children loved seeing their teachers dressed up as different book characters and were inspired to act out scenes in their classrooms.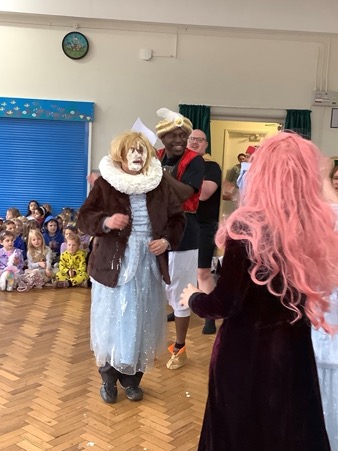 Back in the classroom, the children continued their acting skills and they acted out scenes from the popular children's book 'Where the wild things are. They created pieces of artwork from the story and wrote their very own versions.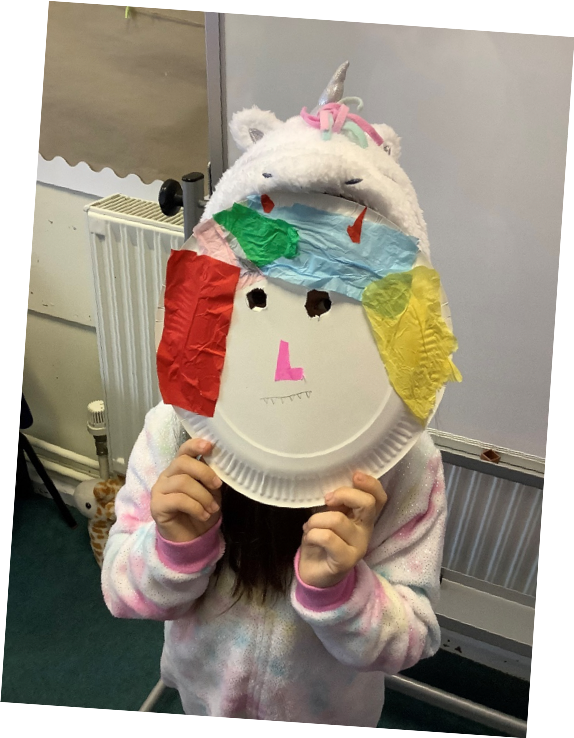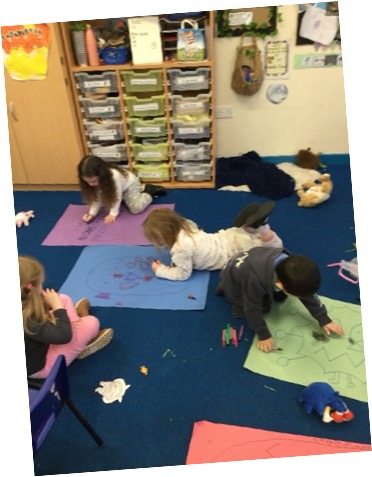 The children took part in a Story Spoon competition where they decorated wooden spoons inspired by their favourite book characters. Congratulations to the winners below:
Rabbits: Norman
Moles: Catlyn
Owls: Lucy
Year group winner: Areesha from Rabbits
Woodpeckers: Connie
Foxes: Mysha
Badgers: Rosa
Year group winner: Evie from Foxes
Hedgehogs: Alfie
Otters: Maggie
Squirrels: Annabelle
Year group winner: Dylan from Otters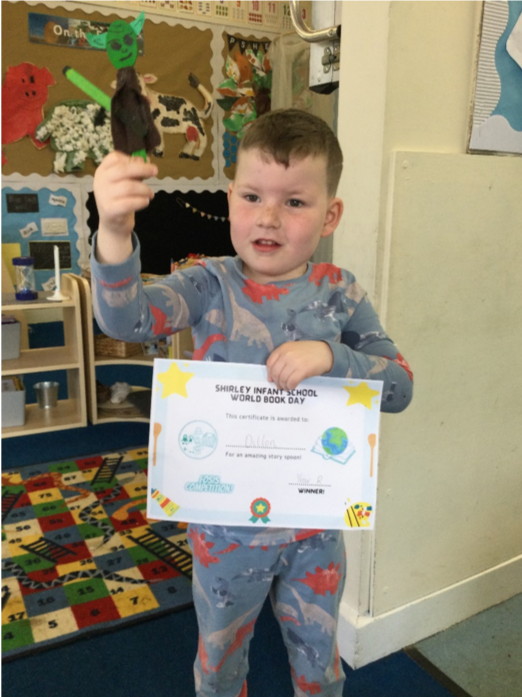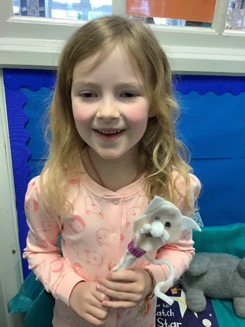 Read More