Artsmark Gold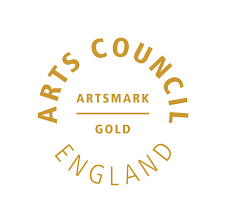 Shirley Infant School are very proud that we were awarded Artsmark Gold status in 2015. See below for all of our hard work that contributed to this achievement. We are continuing on this journey and our creative curriculum continues to embed this ethos. We will focus on the next new criteria for the award and strive to be awarded again.
Artsmark is Arts Council England's flagship programme which enables schools and other organisations to evaluate, strengthen and celebrate their arts and cultural provision.
Achieving Artsmark status demonstrates that Shirley Infant school has a number of very special qualities. It demonstrates that we:
have an excellent arts and cultural offer
are forward thinking and open to development
are committed to investing in our staff and young people
are committed to listening to our students and providing opportunities for our community
have an effective approach to building sustainable relationships with arts and cultural organisations
value the arts and culture through a broad and balanced curriculum
To achieve Artsmark, we had to undergo a rigorous application process, followed by a validation visit from a professional arts consultant. We were assessed on many areas of our provision including arts in the curriculum, extra-curricular arts activities, how we work with artists and arts organisations and how well how our arts provision impacts on staff development and the wider community. Our particular strengths are our creative curriculum "There are many examples of the arts being used within non-arts subjects. This type of application ranges from use as a 'hook' to draw children in to a topic through to the arts appearing throughout a topic." Our arts provision provides a "positive impact on pupils' engagement, behaviour, aspirations, their self-confidence and attitude to learning. Pupils spoke with enthusiasm about the arts as making the school a happy and fun place to be."
We hope you share our pride in being nationally recognised for our arts and cultural provision.
Please take a look at the pictures below of some of the amazing work that helped us to achieve Our Artsmark Gold Award.
.........................................................................................................................................................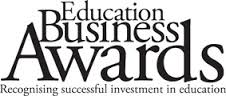 We are proud to announce that Shirley Infant School has been shortlisted for the Art & Craft Award. The Education Business Awards will take place on Wednesday 8th July 2015 at The Grange, St Paul's in London.
The Art & Craft Award is presented educational establishment that can provide first class learning environment and modern flexible facilities for students of Art & Crafts.
2015 SHORTLIST
Scargill Infant School, Essex
Halewood Academy, Liverpool
Shirley Infant School, Southampton
Nita Hearne, Our Music & Drama Leader, and Tracey Thompson, the school Business Manager will be attending the award ceremony. We really hope that they come home with the Award.
Arts Week - Week Commencing 15th June 2015
We hope that our recent Arts Week might help us to win this award.
Children and staff enjoyed an exhilarating Arts Week and produced some amazing recycled art!
Thank you for all your recycling which was creatively turned into various sea creatures, fish, 'beaches in bottles', sea anemones, portholes "Socktopi" and of course our Giant Squid!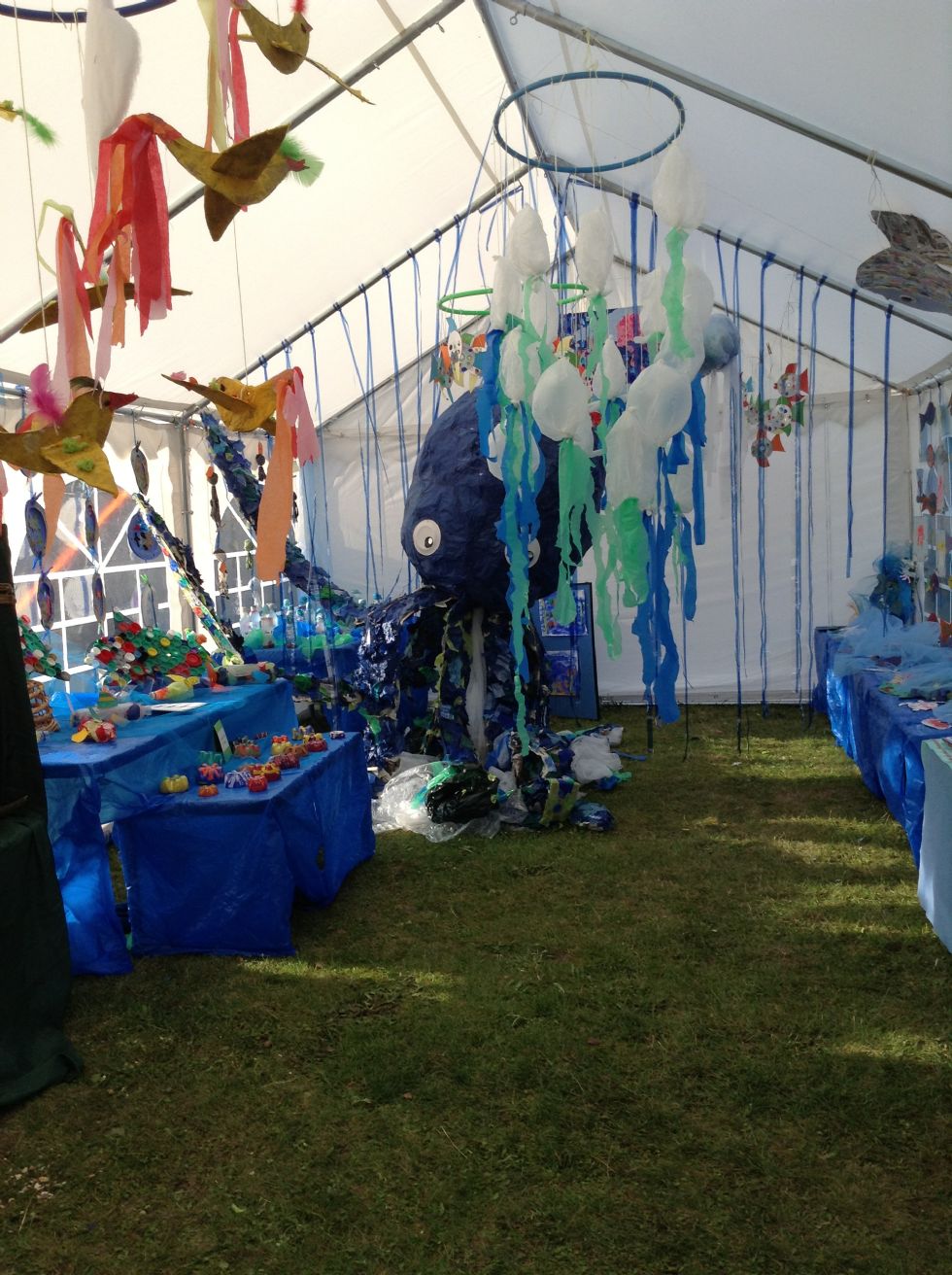 It all began with the children being expertly 'hooked' into our Arts Week by Hand to Mouth Theatre Company. We were all enchanted by the beautiful puppets and children enjoyed participating in 'A Fishy Tale'. Then our Arts Ambassadors led an assembly about Recycled Art.
We were so lucky to work with some fabulous artists during the week. Isobel Smith, a professional artist and puppeteer returned once again and this time worked with every child to create our Giant Squid.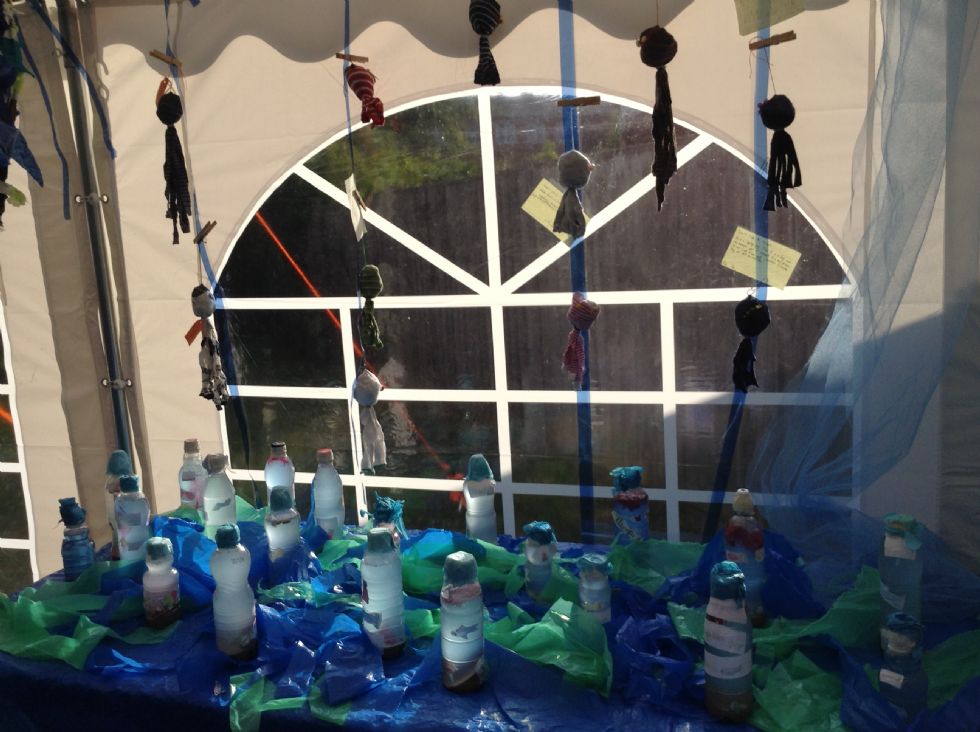 Ex members of Southampton Orchestra played for us and the children really enjoyed listening to their music.
We created 'Big Art' in the playground and finally entertained parents in our Samba Stomp led by the very talented Mrs Clark!
Each class also produced their own fantastic recycled art and along with the Junior School we selected a few items for our Gallery in the marquee at The Summer Fair.
Thank you to all the parents who came into help and also for your lovely comments.
We are looking forward to another Arts Week next year!