Look at what we do in Year R
Autumn 2
After a restful half term Autumn 2 kicked off in a very exciting week when two mysterious keys were found covered in sticky slime!! Where on earth had it come from?!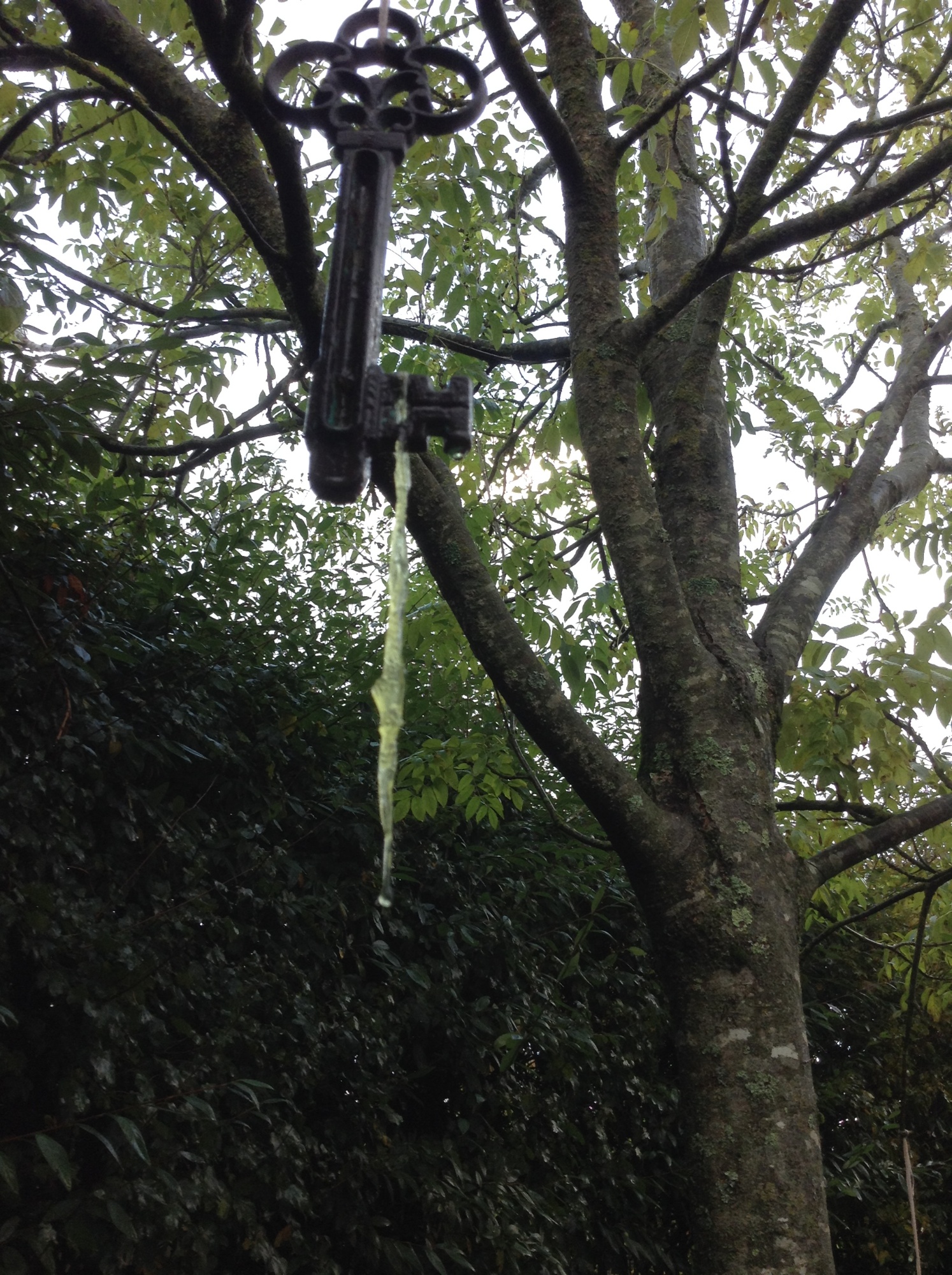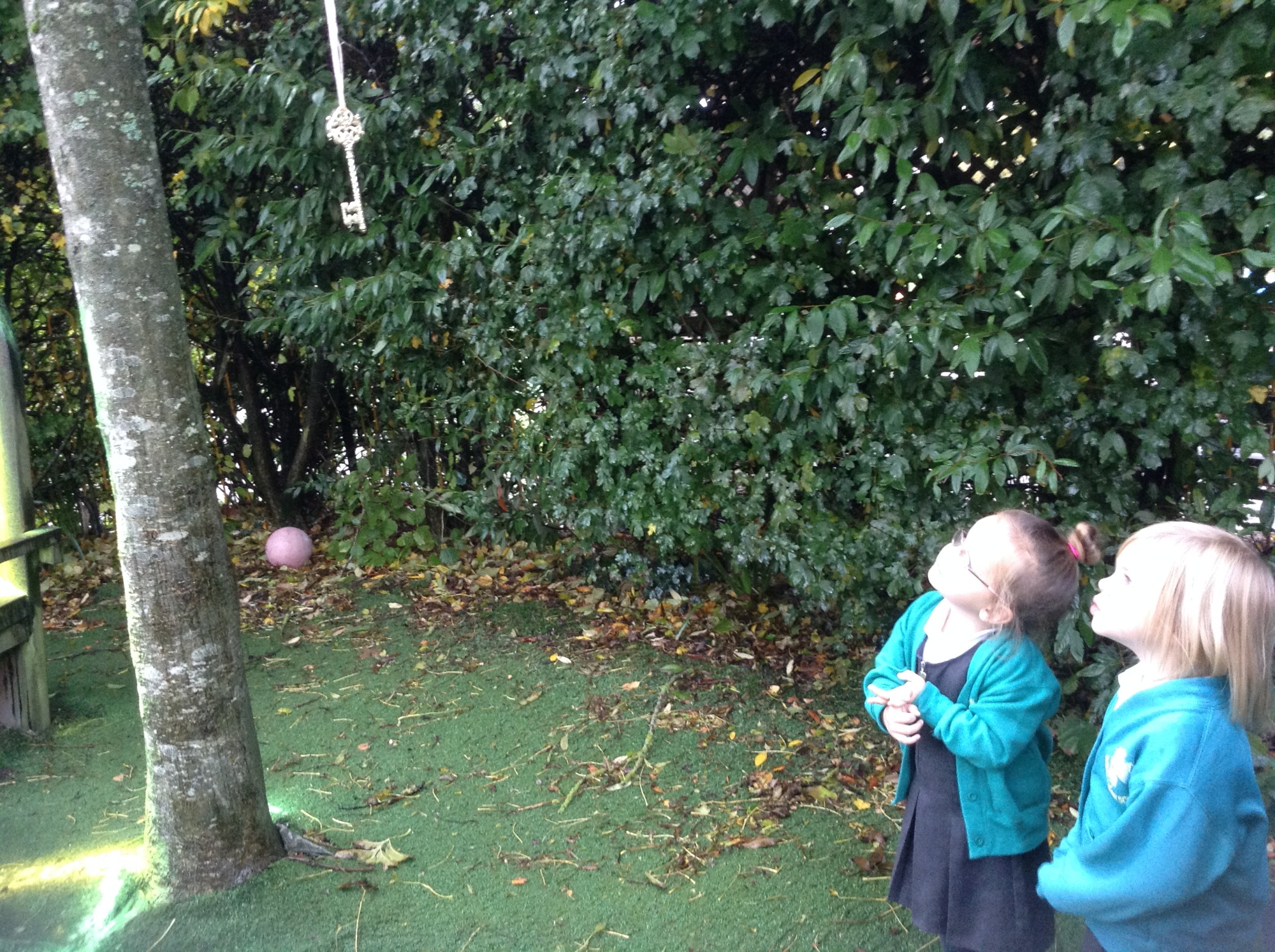 Soon we received letters from Princess Amalia & Rada and realised Princess Rada had been captured by a dragon and they needed our help. We had to start learning all about castles, knights and dragons.
Over the next few weeks the children built, drew or painted their own castle labelling parts of it using all the new sounds they had been learning in phonics. They also had to work out where a dragon might like to hide in a castle to help the Princesses to stay safe. The teachers were VERY impressed at all the sounds the children were hearing and forming in their writing.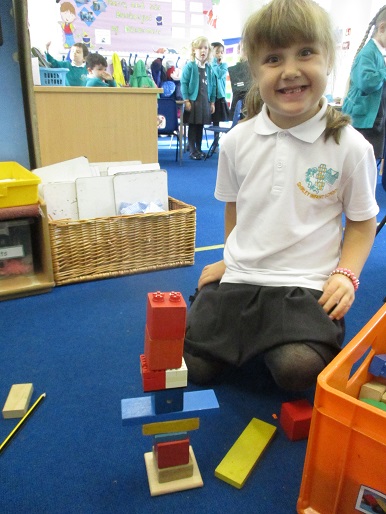 In maths the children started thinking about the language of 'more and less' and started using objects to work out 1 more and 1 less than number to 20. It was lucky they practiced this because it came in very useful when we needed to set a banquet for The King as we always needed more or less of something to set our tables correctly! The children learnt all about their teen numbers, we practised counting, recognising and ordering the numbers.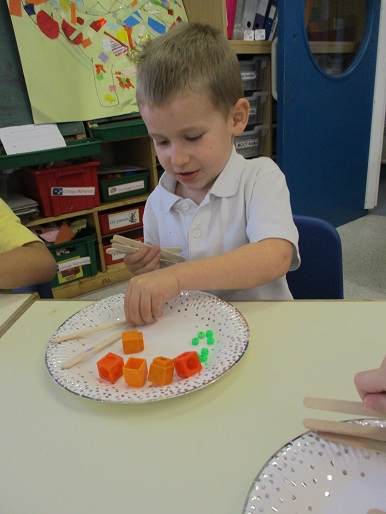 Through all their hard work Year R managed to help the Princesses escape and they found out that the dragon wanted a new friend. The children explained to the dragon that this wasn't how you made friends and sent him lots of helpful tips as they are amazing at making friends. The Princesses arrived at school to thank all the children for their hard work. The horses were beautiful! They looked amazing riding round the field and the children looked amazing too in all their celebration dress up day outfits.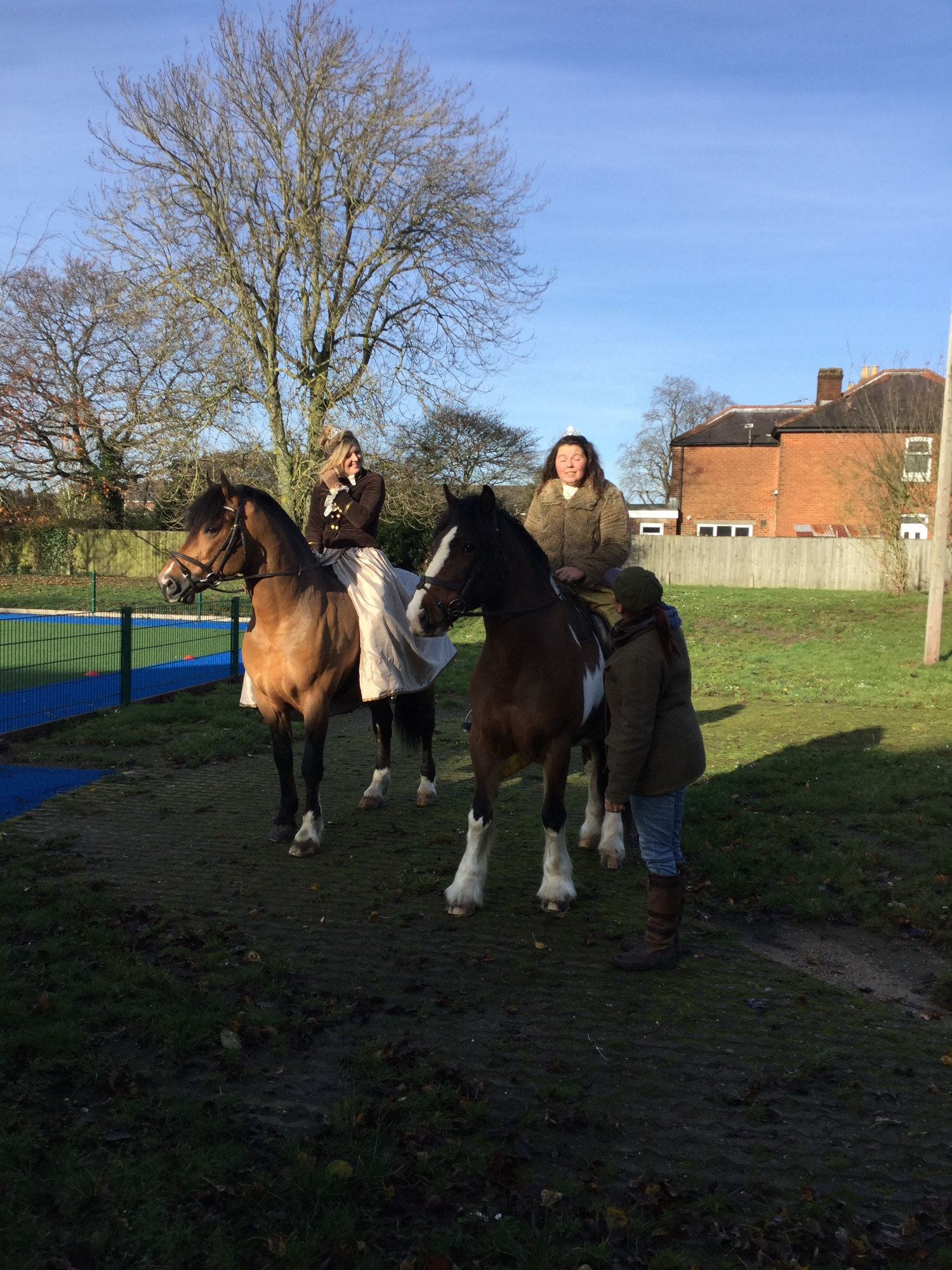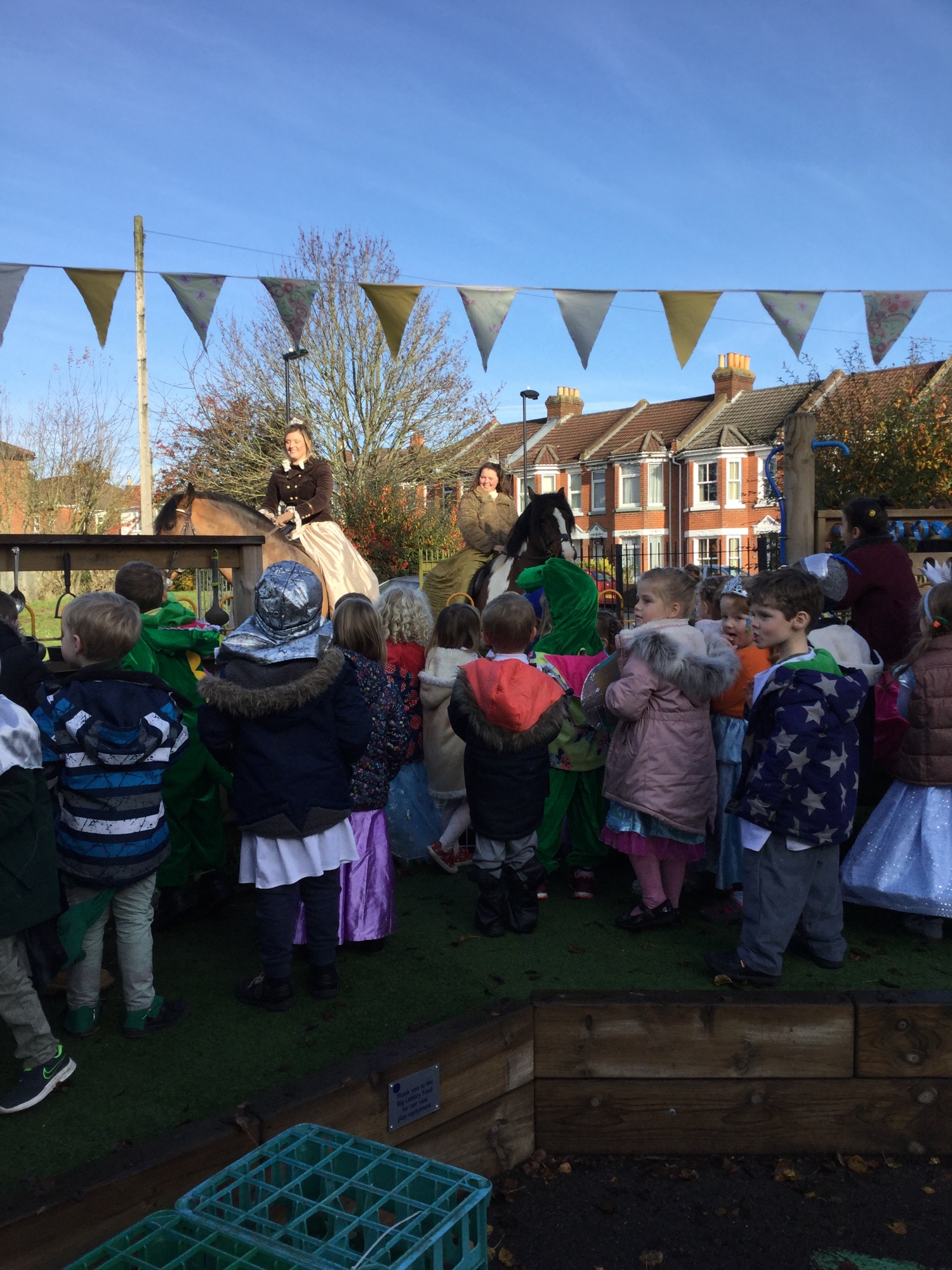 The Princesses celebrated by travelling the world and they sent us information about the different countries so we got to learnt all about; India, China and Italy. The children especially enjoyed trying on all the different clothes and making little pizzas!
After all their hard work we got excited for Christmas and really enjoyed our party and all the yummy food and games. All the teachers can't wait to see what 2020 brings…
Autumn 1
Year R have loved their first half term in school and the teachers have really enjoyed getting to know all the children!
It has been a very busy few weeks…
At the start of the half term we learnt about our classrooms and where all the areas, toys and equipment were and explored the playground. The children quickly got into the routine of school and the teachers could not have been prouder of them. The children especially enjoyed starting MOOT and using all the outdoor space.
Just when we were getting used to school something very strange was spotted on the playground. Dinosaur footprints! Year R were very brave and followed them to discover a bucket full of dinosaurs (just little ones!).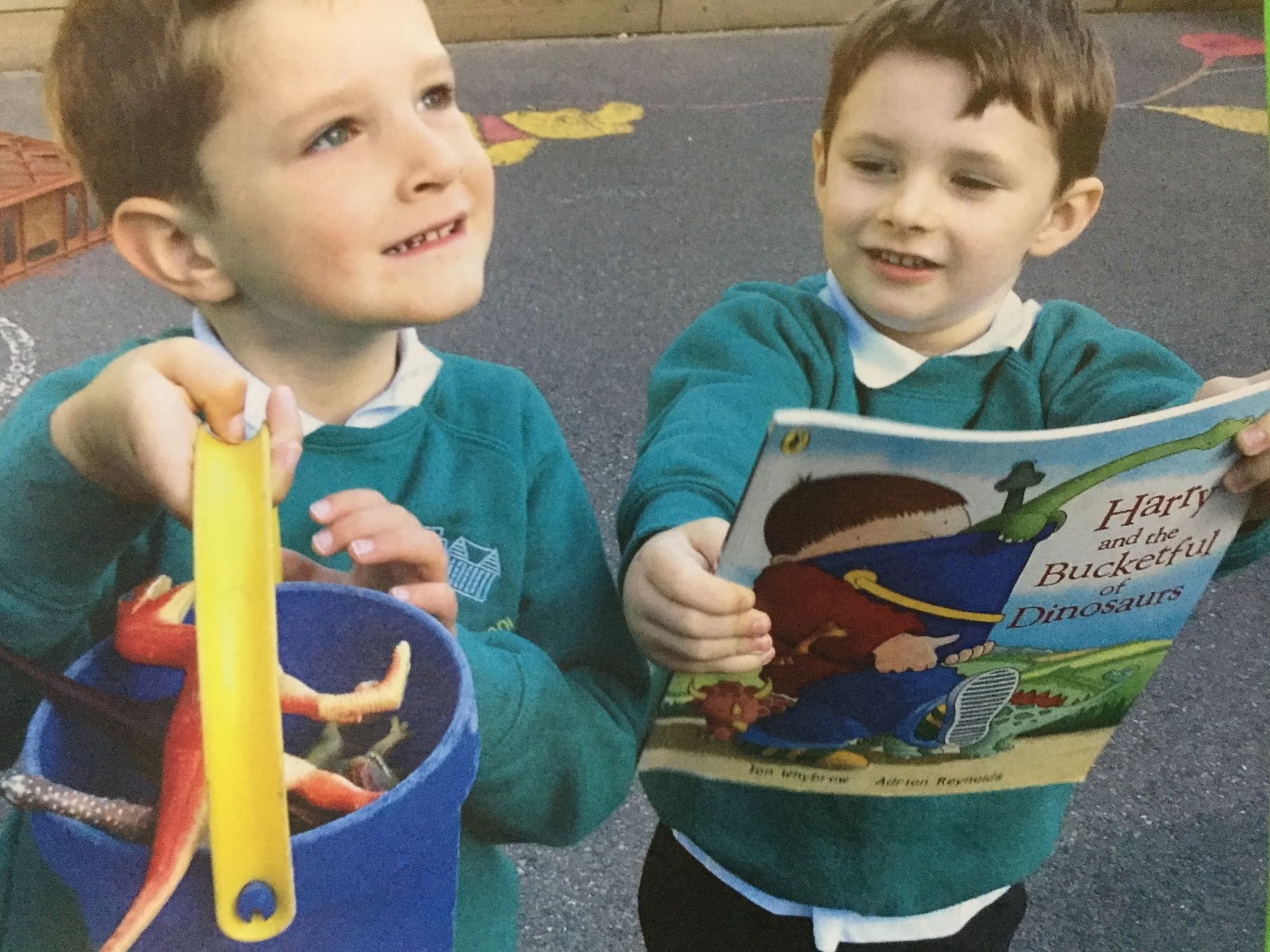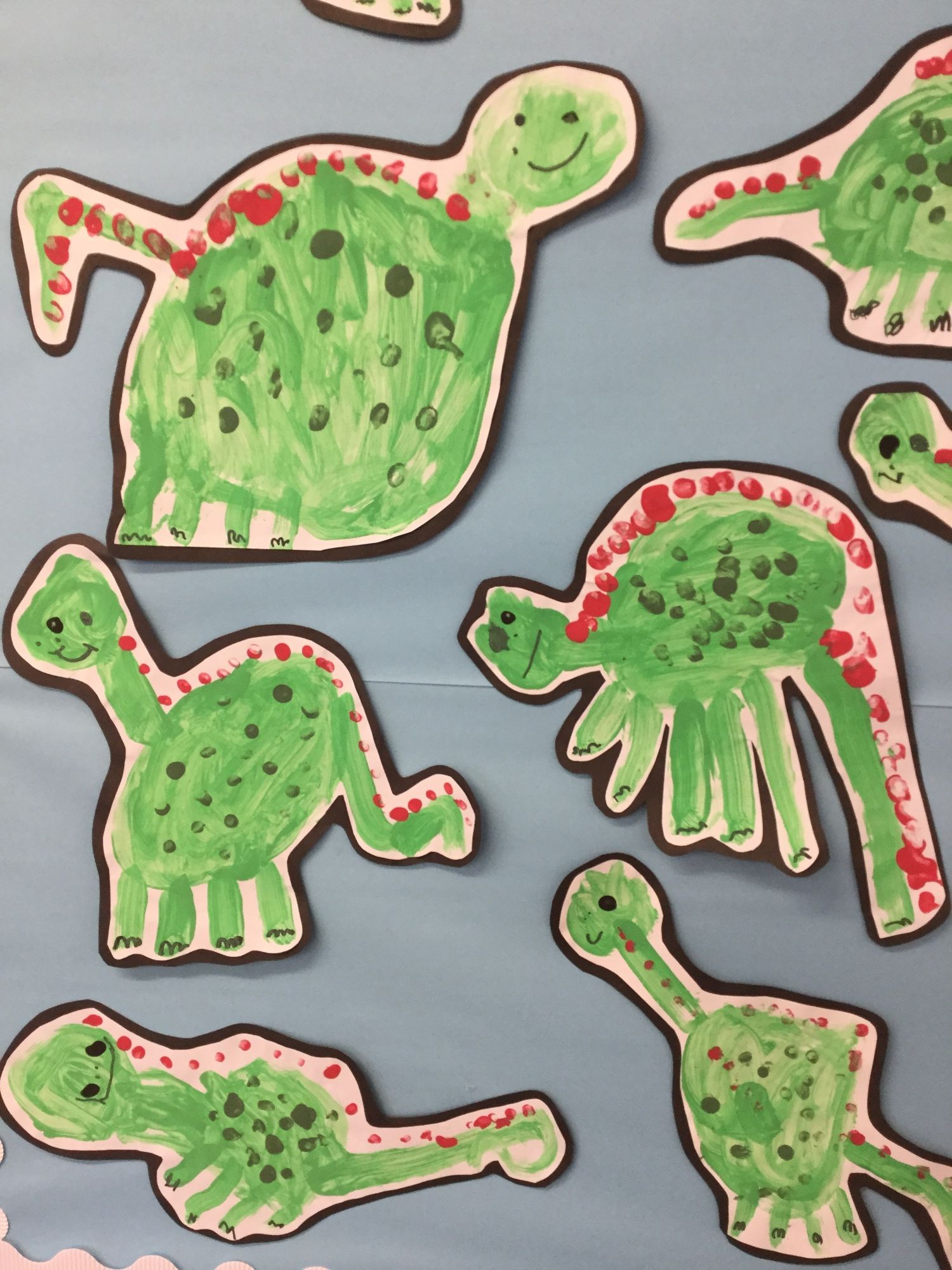 The children spent the following weeks learning all about dinosaurs. They learnt some of their names and thought of a name for their own dinosaur, made from clay. They learnt all about dinosaur skeletons and even had a go at making their own. Year R had to listen really carefully to follow instructions and paint a stegosaurus, they all looked amazing.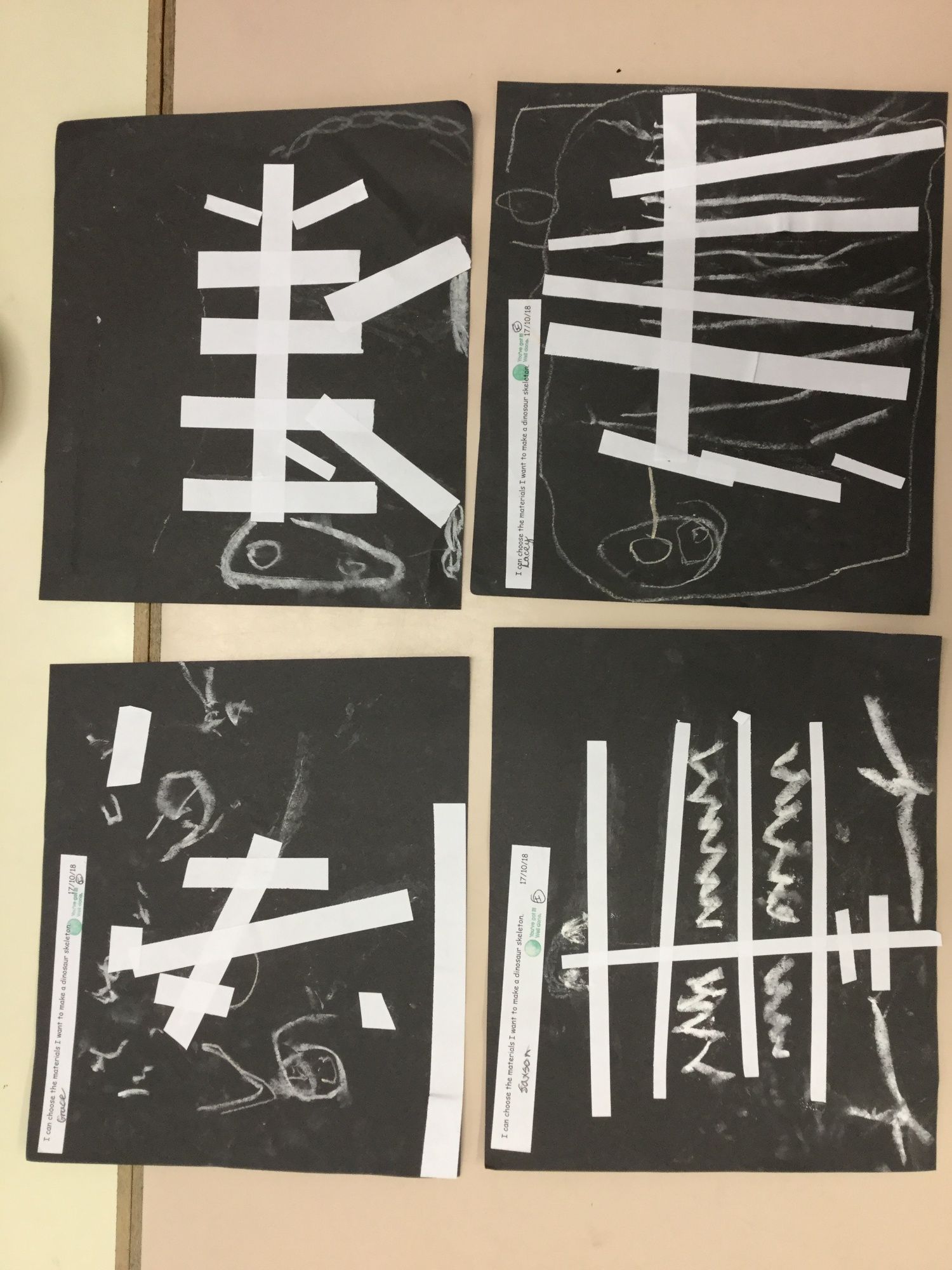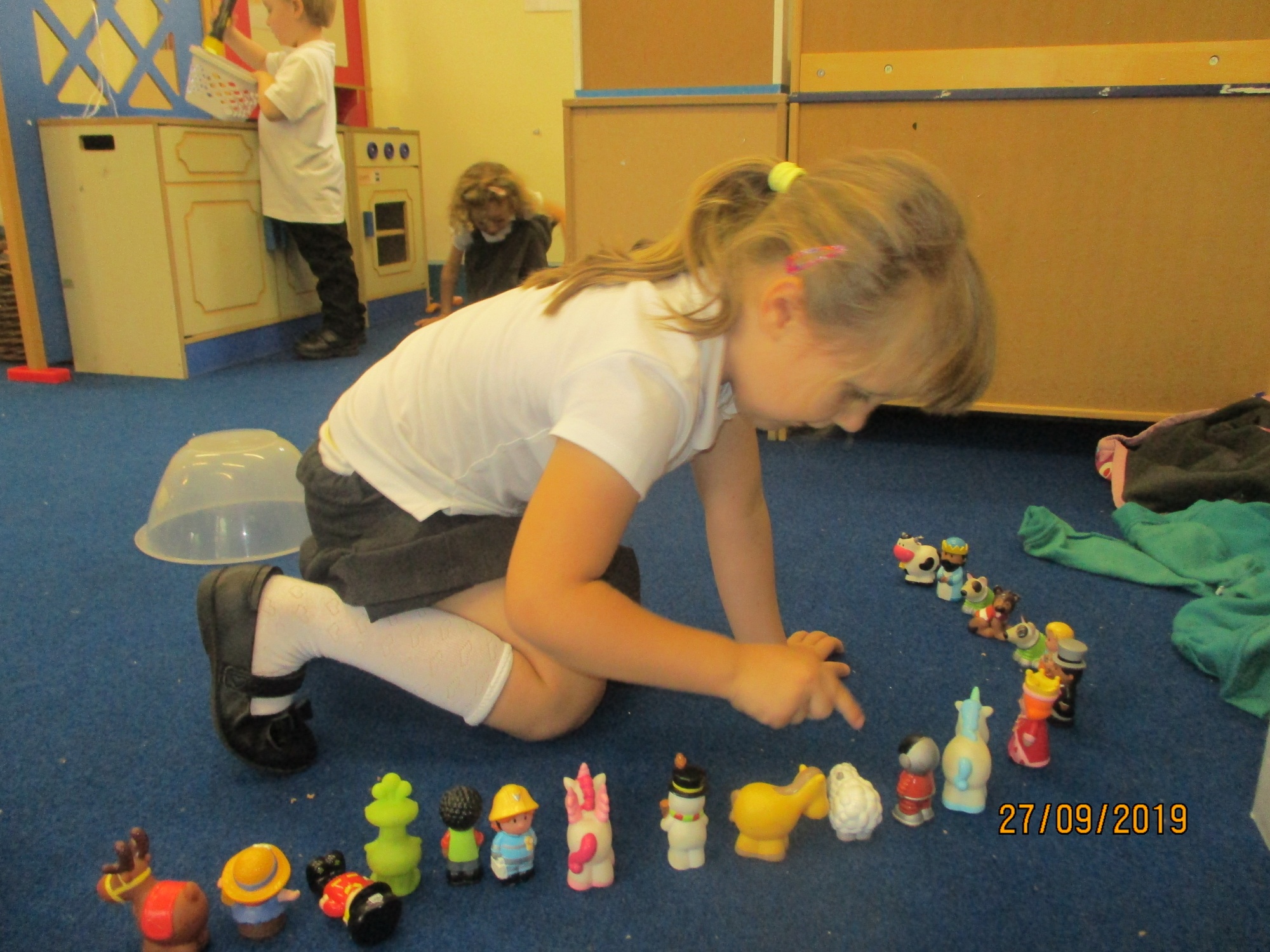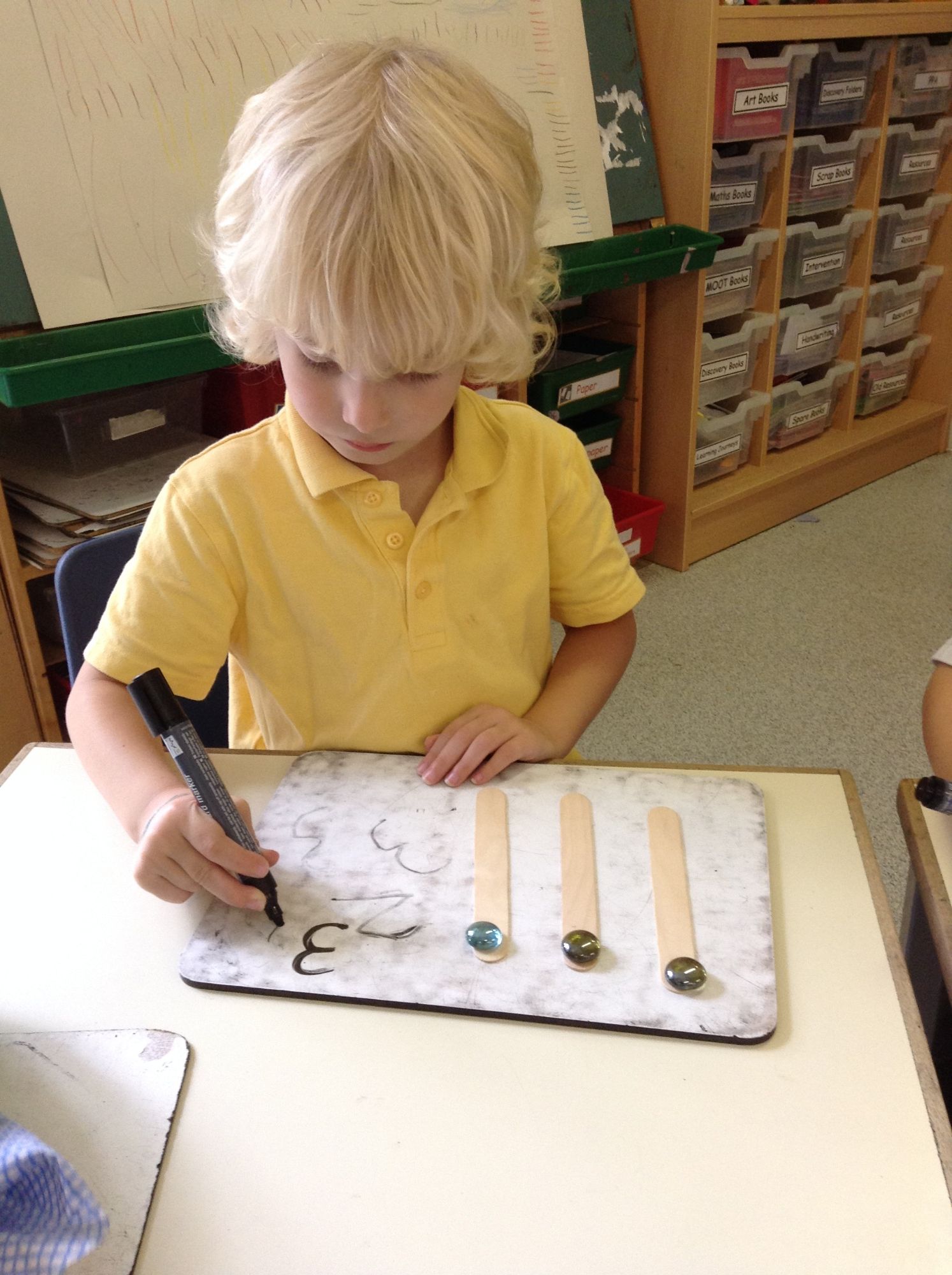 We loved learning about the dinosaurs and were very grateful the dinosaurs decided to leave us our bucket full of dinosaurs!
Alongside all their work on dinosaurs Year R started listening to sounds in the environment, making their own sounds and working out if words rhymed. We also played lots of games where they had to listen to the first sound in words. The Phonics fairy leaves us new sounds and tricky words every day! The children have really impressed us with how quickly they are learning and remembering the sounds. We now know enough sounds to start reading simple words too, how exciting!
In maths Year R worked really hard helping the class teacher count toys from the class toy box, they were very reliable remembering to say one number for each name. Then they worked on their number sense. Understanding there are lots of different ways you can represent a number, their maths brains have really been working hard!
We can't wait to see what adventures next half term will bring…