Science Week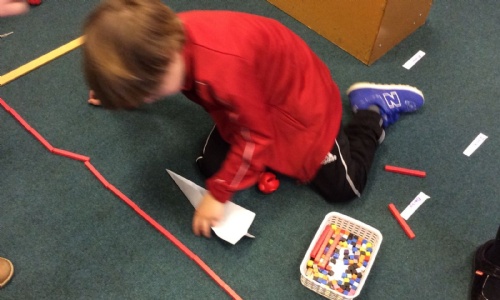 Science Day 2019
We all had super science fun on our Science Day this year which happened at the same time as our Comic Relief fundraising day too! Look at the amazing photographs of our scientists in action.
Year R explored what happened to the colour in Skittles when water was added. They predicted and discussed the results with each other. They were amazed to see what happened!
The children also mixed ingredients to make a reaction and explored how to make a real volcano… wow!
Year 1 thought about the journeys theme of Science Day and how different things can travel. The children all had fun watching how coloured water can travel between two cups without touching them at all. This led on to a discussion about if the water would travel with different material or if different liquids would work the same. Maybe you could try this at home?
The children also made paper aeroplanes and gliders and predicted which would fly the furthest distance and why. We flew our planes and gliders and recorded how far they travelled and compared the results. Which one do you think was the most successful?
Did you know you can make a balloon travel too? We had a race to see which balloon would travel the furthest along the string race track!
Year 2 explored lots of different aspects of science from sound waves and the dancing rice, electricity circuits, static electricity and balloons and fizzy drink explosions! Who knew the children could make their rice dance?