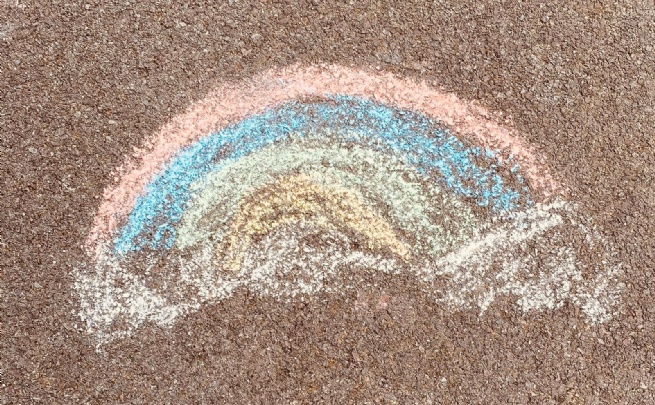 Coronavirus Update
Published 21/09/20
12th October 2020
Dear Families and particulary our Year 1 families
As we have said from the very beginning we want to be open and transparent with you. The phases we have written into our risk assessment are being implemented very slowly and being tested at different points. As per the government we will make changes backwards if we feel the local data tells us differently. We know there is an increase in the country but in Southampton and around our school we are still in a low area. We are monitoring this data weekly.
I want to assure you that when we say moving the year group to a bubble this is still in a very controlled way. We wanted to let our parents know there was a change so we are being open with you all. In Phase 2 of the risk assessment the children will remain in their own class bubbles in the classroom and outside of the classroom in their playground zones. What is changing for Year 1 only currently is that we are running small intervention groups to target and support the children's learning. All safety precautions are still being taken. We have invested in some more perspex screens to allow adults to read or work on a one to one or with a small group of children. With these extra protective measures in place I feel that the school would only need to send one class home if there was a positive case unless we know they have been in close contact with others. All of the children are socially distancing and working still in a well ventilated space. This means if there was a positive case in a bubble this would still result mainly in the likelihood of that class bubble closing.
We have made the joint decision with the Junior school not to open the school dinner hall after half term and keep the system in place with children eating in their class. This is where we feel the biggest increased risk is with the current R rate increasing and this is why with our risk assessment we have made the decision not to move back to this provision. We know many other schools started with Year Group bubbles and all the children using the hall. We did not opt for this decision as we did not feel on our risk assessment it was minimising the risks enough. We have worked under this risk assessment for 5 weeks now and tested it through June and July leading up to September. We believe with Year 1 having the open access to the playground with the most ventilation, this year group is ready, (under our risk assessment) to have a few changes to maximise the learning we can offer the children. Please believe this is still our utmost priority.
Everything under the risk assessment has been discussed with the senior leadership team and then the Governing body at leadership and personal. Whilst we understand this is a very worrying time for everyone we are having to make some really difficult decisions in line with what the children need and the current situation. Our priority remains the same which is the safety of the staff and children.
We are sorry the information on the weekly communication may have caused you to worry. I acknowledge we should have sent out more of the information I am sharing with you now. We are trying not to overload parents with too much communication but getting the balance right.
5th October 2020
23rd September
Important reading information for how to support your child at home with their reading.
Reading Letter for Year R Parents
Reading Letter for Year 1 and 2 Parents
Below is a link to support any parents who have reported difficulties accessing the quizzes linked to the book. The reading books should work on all devices, however the quizzes will not work on phones.
https://help.hoddereducation.co.uk/hc/en-gb/articles/360011455818-Basic-requirements

23rd September 2020
Dear Families,
We wish to make our communication clearer for dropping your children off in the mornings. We feel maybe we have not made this as clear as we previously thought we had.
Year 2 have a window for drop off. This is between 8:45am and 8:55am
Year 1 have a window to drop off. This is between 9:00am and 9:10am
Year R have a window drop off. This is between 9:15am and 9:25am
This means you can arrive at school within this time and the gate will be open for your year group. The gate will close as it has been in between the window slots to indicate we are getting ready for the next year group. The window is also to try to prevent any long queues. If you arrive early you must stand on the other side of the road until your window opens. Please do not join the queue. We will be putting up signs on the A-frame to help you.
If you have more than one child you can drop both children off at the earliest slot. For example, if you have a Year 1 and a Year R child you can drop at 9:00am within the year 1 window.
It is so important that you do not arrive in another year groups window. We are having children caught up in queues because of crossing over. This means these little ones are missing their learning time and the start of their school day. We are sorry we can not take children any earlier. We know it is difficult with work but this is what we have to do. Staff are splitting their lunch breaks at the moment to be able to do this so we do not lose any learning time. In order to adhere to social distancing we have these routines in place. Please also make sure you are not stood around school, outside of your child's allocated 10 minute window.
We know this is really hard and that you are all juggling school, work and home. Every school is following the guidance from the DFE and we have to implement this to try to keep you all as safe as we possibly can. This is currently the best system we can put in place. We are reviewing all the time.
In light of the announcement last night please remember to wear your face coverings. This is to protect yourselves and our staff. Please also show the care and concern to your fellow families whilst you are in the queue.
We truly do thank you for your patience with us. We are stood out there with you come rain or shine.
21st September 2020
The DFE have translated our guidance for parents and carers with children in nursery, school, or college in the autumn term.
The guidance is now available in the following languages:
9th September 2020
Parents' Guide to Dropping and Collecting Children
3rd September 2020
Welcome back we are so pleased to welcome back Year 1 and Year 2 today. We are so proud of the children and staff for working so hard to learn our new ways around school. The children have been so resilient and it has been a delight to see their happy faces around school.
We know there are lots of new times and requirements on our families at the moment. We would like to say thank you for your patience and your understanding at this time. We understand how difficult these changes are on families juggling multiple drop offs, pick ups and work commitments. Please stay with us and remember we are working under guidance from the government and wil do are best to streamline everything as we are allowed to.
Thank you for your support and we look forward to Year R starting next week.
25th August 2020
Government leaflet for parents and carers for returning to school in September 2020
24th August 2020
Update from Head teacher
Dear all,
We hope you are having a lovely Summer break.
We are currently working on welcoming back the children on Monday 7th September 2020. Please remember Thursday 3rd and Friday 4th September are INSET days. On these days the staff will be working on and implementing the new risk assessment and preparations for the children's return.
Please remember to read the Guidance Booklet below (14th July alert) for details on how we will be returning your children safely to school.
We look forward to seeing Year 1 and 2 on Monday 7th September 2020 and Year R the week beginning 14th September 2020. Don't forget to check the new staggered drop off and pick up times in the guidance booklet.
We are so looking forward to having everyone back. Keep looking after each other.
Mrs Gregory
16th July 2020
GUIDING PRINCIPLES from FOSIS and Junior School PTFA
14th July 2020
Guidance Booklet for September 2020
8th July 2020
End of Year Celebration Letter
GOVERNMENT GUIDANCE - SEPTEMBER 2020
ANNOUNCEMENT FROM GAVIN WILLIAMSON (Education Secretary)
Dear Families,
The announcement last week from Gavin Williamson (Education Secretary) confirmed that schools will be able to increase their pupil numbers and open to other Year Groups from September 2020.
We have been reading the documentation carefully and it is clear that we will need to continue with many of our current measures, in order to keep risk to a minimum and uphold the safety of the children and staff whilst in school and travelling to and from school. We are aware that the more details we can provide you with early on, the more you will be able to plan, so once we have consulted with governors and Parent Forum, we will aim to let you know more information by Friday 17th July.
We know that this is a difficult time for you all. Thank you for your patience and continued support; we continue to be so grateful for this.
Cate Gregory
Headteacher
Shirley Infant School
30th June 2020
25th June 2020
Thank you for your lovely comments around the information we sent out for our transition plans for this year.
We know some of you have not been able to make all of the Zoom calls so far due to work and commitments. Please remember we have lots coming up for transition. This includes more zooms with your child's current class teacher/s and their new class teacher/s. We are having to work around many restrictions and this is not are normal method of transition. You can also join a zoom chat from most phones, so see if this works for you too.
We are very limited due to our risk assessment of where we can have teachers around the school. Due to staff changes next year we can't have them entering other classrooms without a significant time in between the previous contact in there. This is due to the Lock down situation we all find ourselves in.
29th May 2020
22nd May 2020
Year R Families
If you requested a place for your Year R child to return to school in June your letter is in the post. This will explain how we will admit your little one and support them back into school.
22nd May 2020
See Letters Section / Summer 1 for next letter to the children
21st May 2020
Dear Year R Families,
Thank you to everyone for completing the google form for Year R if you are planning on sending your child to school (should we restart back the week beginning 1st June). This google form will close tonight and no more submissions will be able to be made. You will receive a letter from us explaining how you will bring your little one into school and what the PSHE social story will look like to support your child coming back. Please note we will not be having Year R children into school until Wednesday 3rd of June. This is to ensure our risk assessments are fully in place and work. The letter will be emailed to you tomorrow.
https://forms.gle/CSKpuAZJdDHESeDV6
19th May 2020
Urgent update from Head teacher and Chair of Governors
18th May 2020
Letter from the Chair of Governors
15th May 2020
Dear Families,
Subject to the reopening of the school we are putting new plans in place to meet the new government guidelines that came out last night at 8pm.
We are having to change our risk assessments and our initial planning. Our priority is the safety of staff and pupils and this is paramount. Our risk assessments will inform us on this of the number of pupils we are able to accommodate. We are planning phase 1 of a return in line with the new government guidance and will notify you of this next week. Phase 1 will enable the schools to trial the risk assessment effectively and ensure we are keeping everyone safe.
Thank you for your continued patience whilst we put these plans in place.
Mrs Hixon and Mrs Gregory
14th May 2020 - Important Letter
Important Letter from the Headteachers
We hope you and your family are all well and are managing to remain safe during these unusual times. We are writing to ask for your help and support again.
This week, the government announced their plans for the possibility of a few year groups returning into schools, beginning with Year's R, 1 and 6. These plans are still only suggestions as there is no guarantee that the five 'tests' will be met, nor that Unions representing Headteachers, teachers, support and cleaning staff agree to them. Children will only return to school in greater numbers if their safety and that of our staff, parents and the wider community can be assured.
We know this is a very worrying time for parents and this currently is your choice whether to send your child to school. The current guidance for the Summer 2 period is that no fines will be issued if you do not bring your child if in one of the above year groups. We would be grateful if you could complete the one page short survey, using the following link. It will take you a minute to complete but your answer will greatly support our planning, should the opening to these year groups go ahead after the half-term holiday.
Please can we ask you to complete this short survey by midday Friday 15th May 2020.
https://forms.gle/CSKpuAZJdDHESeDV6
13th May 2020
We would like to reassure you that we are not going to be pressuring anyone to send their children to school. We will keep you updated with all our preparations for making sure the school is as safe as possible, so you can make an informed decision.
Meanwhile, the school is still open for vulnerable pupils and the children of key workers. We know some employers will be encouraging you to return to work, but we are not in a position right now, to extend places to other children until we receive government guidance.
We will shortly be sending out a questionnaire to families with children in Year R. and Year1 to help us plan the school re-opening.
We will keep you updated once we know more when the school will be able to open for other year groups.
We would like to thank you for your continuous support.
12th May 2020
11th May 2020
Dear Families,
We know you are anxious about the announcement last night in regards to Year R and Year 1 returning to school. We are awaiting the 50 page document this afternoon so that we can plan how we will do this keeping the children and staff safe with the social distancing rules. Be please assured we are taking this very seriously and we will have a very clear plan before we announce to you how this will happen. I have had a meeting the Local Authority today and all educational settings are working closely together to put a plan into place. Once again we are only hearing the news at the same time as you and we are now working to try and implement the requirments on schools.
We will keep you updated via the website as we did in the early days of this situation.
Mrs Gregory
Updated today at 19:40pm. Latest update for parents and carers from DFE:
https://www.gov.uk/government/publications/closure-of-educational-settings-information-for-parents-and-carers/reopening-schools-and-other-educational-settings-from-1-june
7th May 2020
Lockdown Inspiration Responses
5th May 2020
Our Message to You - You can count on us
1st May 2020
Lockdown inspiration from Chair of Governors
27th April 2020
Our virtual library is now live. Please visit the news item on the parents page. Each week a new story and activity sheet will be uploaded with some familiar faces for the children.
24th April 2020
Letter to Shirley Infants - Next phase of home learning
17th April 2020
Letter to the children from Mrs Gregory & Mrs Watts
16th April 2020
We hope you are all well and taking care of each other. We had a brilliant parent forum meeting tonight and are so grateful for your comments of praise and support - thank you! We have some ideas with our next phase of thinking to support you and your little ones at home. Watch this space. Please remember any little bits of learning you are doing with your child/ren will be helping them. Keep persisting and we are here for you if you need any help. Karen Allan our family support worker is still available if you need any parenting support or guidance at this time

1st April 2020- Our E-safety charter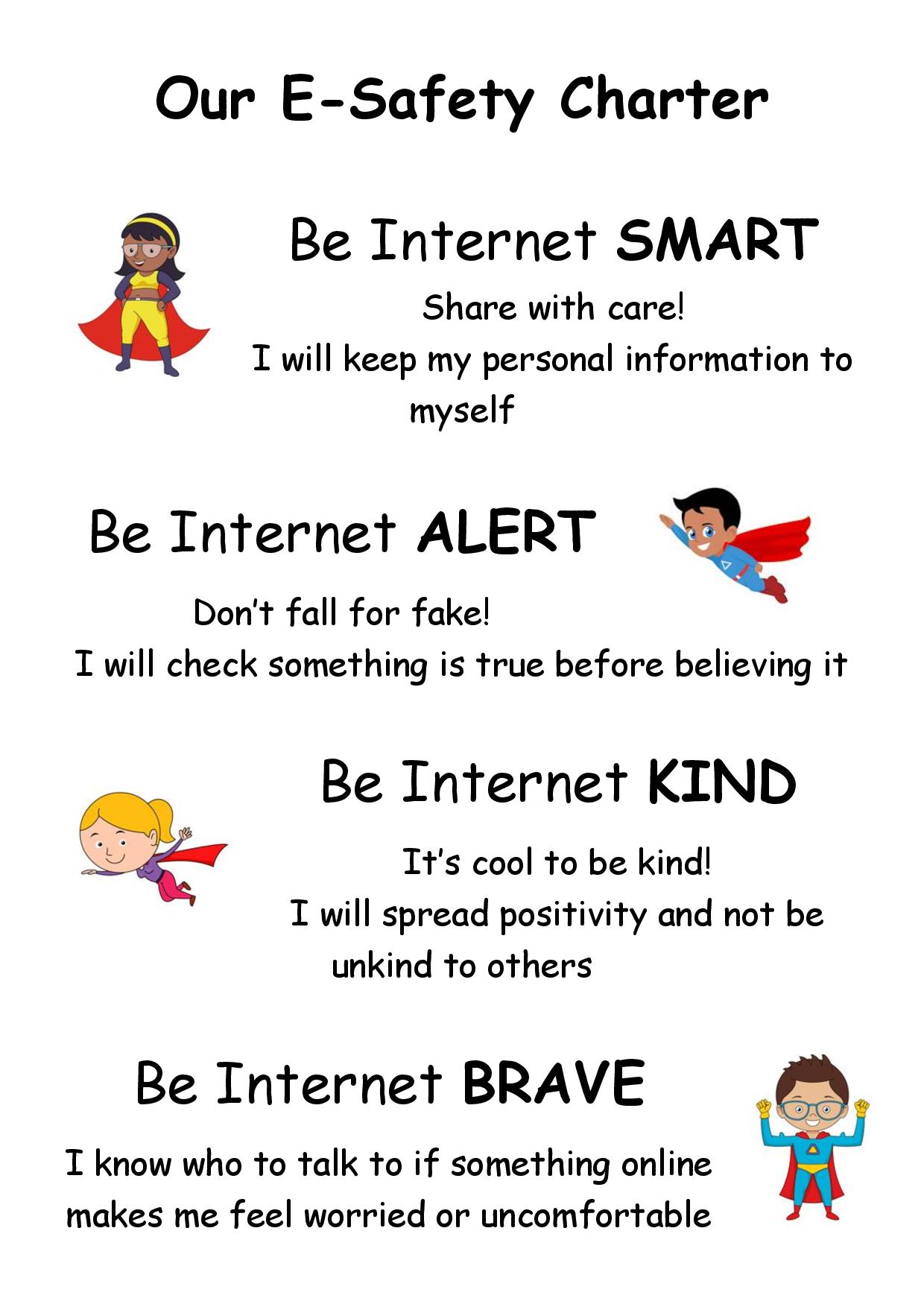 27th March 2020- A letter to the children
Please click here.
24th March 2020- A free book about how to explain Covid-19 and social distancing in a child friendly manner:
https://www.flipsnack.com/CSKidsBooks/what-s-going-on.html
23rd March 2020- Government guidance on self isolating and social distancing.
https://www.gov.uk/government/publications/covid-19-stay-at-home-guidance
https://www.gov.uk/government/publications/covid-19-guidance-on-social-distancing-and-for-vulnerable-people
20th March 2020 15-00 Coronavirus Letter Update
20th March 2020 07-30 Coronavirus Letter Update
Latest update from the Headteachers.
20th March 2020
We will be issuing a letter today explaining how we will remotely support you and your little ones at home during this time.
Please bear with us as we are trying to follow the DFE guidance released this morning.
7-30am 19th March 2020 - URGENT INFORMATION
Thank you for your patience as we develop and implement our plans based on the latest Government statements, guidance and instructions and the guidance provided by our colleagues at the Hamwic Education Trust. As you will all appreciate the situation is changing very quickly and we are all working as fast as we can to respond to this and make sure you are kept informed.
Yesterday the Government announced its decision to close all schools in England from the end of school tomorrow (Friday 20th March) until further notice. This of course includes Shirley Infant and Junior Schools and so, for the majority of children, this will mean remaining at home from next week onwards.
We all appreciate the inconvenience and disruption that this will bring to parents, carers and children, but we also understand that the current situation is truly exceptional and this difficult decision has been taken to tackle the spread of COVID-19 and provide the NHS with the best opportunity to cope during the coming weeks.
Yesterday the Education Secretary announced that schools will be expected to provide child care for the children of key workers, which will include NHS staff, police and delivery drivers, to allow them to continue to tackle the impact of COVID-19. He also announced that schools will remain open to the most vulnerable children, which will include those children with an Education Health Care Plan (EHCP).
We are expecting to receive further information today on the Government's definition of key workers and also vulnerable children (eg, those children who have a social worker or been involved with social services). We are not in a position to confirm any child care places at the current time. We know that you will be anxious to learn what is going to happen next week and we very much appreciate your patience as you wait for more information. Thank you for your understanding and please continue to bear with us!
We will update you once we have received and been able to interpret any new information on who is eligible for these child care arrangements. We will also provide an update on any arrangements for children who currently receive free school meals once this becomes clearer.
Please be assured that we have been anticipating the potential closure of our schools and all of our staff have been working hard to plan home learning opportunities to ensure that the children can continue to learn and develop over the coming days and weeks while schools are closed. We know you will be keen to know more about these arrangements and so further communications will be made over the coming days. Again, please bear with us as we tackle a range of challenges and priorities over the next couple of days.
Finally, we understand that this is a worrying time for us all. Please continue to look out for each other and of course the school can still be contacted via email if necessary. Above all we hope that you and your families stay safe and healthy during these uncertain times. Please do continue to check the school website regularly for updates.
18th March 2020
The Government did not change their advice to schools yesterday afternoon, therefore, we will continue to open the school. It is becoming more difficult to have sufficient staffing for us to remain open fully in line with government guidance for keeping vulnerable staff safe.
As a school we have worked hard again today to ensure most of the children can continue with their learning.
Each day the Senior Leadership Team with our chairs of governors are assessing how much of the school we can open due to staffing limitations. As we stated yesterday, this may mean we are unable to support individual pupils with one to one provisions or whole year groups may be required to stay at home in the near future.
We honestly do not know anymore than you do about if/when we may be required to close either from government direction of down to staffing.
18th March 2020
We have been made aware of the following: Frontline keyworker staff who need childcare, at the moment Paint Pots are remaining open and they have spaces available. If parents need help, they should contact: info@paintpotsnursery.co.uk
17th March 2020
Due to the changes in Government advice late yesterday afternoon, we are sure you will be aware that the school is beginning to have insufficient staffing for it to remain open fully. As a school we have worked hard today to ensure most of the children can continue with their learning. Each day we will assess how much of the school we can open, this may mean we are unable to support individual pupils with one to one provisions or whole year groups may be required to stay at home.
We will tell you as soon as we know how many year groups we can accommodate each morning, via the website and Marvellous Me.
PLEASE NOTE: All Shirley children of NHS staff or who are in receipt of Pupil Premium funding will be exempt from partial closure. Please contact the office to inform us.
In the event of full school closure: We will only close if:
1. We are advised to do so by the Government.
2. Essential school services are compromised due to high staff absence
Please continue to follow government advice:
''If one member of your household is displaying the symptoms the whole household is to self-isolate for 14 days.''
Boris Johnson has, this afternoon set out new rules stating it is now a 14-day exclusion for one of the following symptoms:
Dry, persistent cough
Shortness of breath
High temp over 37.8
Therefore, if your child develops one of the above symptoms (regardless of what you believe the cause may be) a 14-day exclusion from day one of symptoms is required. In addition, if ANY household member has any symptoms the ENTIRE household must self-isolate for 14 days, please do not send your child if a member of your household is isolating.
We recognise that this can cause you distress when trying to make the right decision for your family. Please remember that our office staff are unable to provide medical advice to you and this has to be a parental decision. If you are unsure, please call the medical helplines.
Phone: 0800 046 8687 (opening hours: 8am to 6pm, Monday to Friday)
Email: DfE.coronavirushelpline@education.giv.uk
For more general information, please use the links below to find the latest advice:
https://publichealthmatters.blog.gov.uk/2020/01/23/wuhan-novel-coronavirus-what-you-need-to-know/
https://www.gov.uk/guidance/coronavirus-covid-19-information-for-the-public
https://www.gov.uk/government/organisations/foreign-commonwealth-office
We wish to thank you for your continued support at this difficult and challenging time.
17th March 2020
As of 9:15am this morning the office will be closed to parents until further notice. We would encourage all parents to communicate with us via email whenever possible. This will allow us to prioritise our work load and deal with the most urgent matters first.
infantinfo@shirleyschools.co.uk
office@shirleyschools.co.uk
16th March 2020
We know this is a very unusual circumstance and wish to keep you as updated as we can with the information that we have. We are listening carefully to the professional advice from the World Health Organisation, Public Health England, Secretary of State for Health, Department for Education and Hamwic Education Trust. As always, your child's health and safety is our top priority. The latest update from the DFE is as follows:
Coronavirus (COVID-19)
staff, young people and children should stay at home if they are unwell with a new, continuous cough or a high temperature to avoid spreading infection to others. Otherwise they should attend education or work as normal
if staff, young people or children become unwell on site with a new, continuous cough or a high temperature they should be sent home
clean and disinfect regularly touched objects and surfaces more often than usual using your standard cleaning products
supervise young children to ensure they wash their hands for 20 seconds more often than usual with soap and water or hand sanitiser and catch coughs and sneezes in tissues
posters and lesson plans on general hand hygiene can be found on the eBug website
unless you have been directly advised to close by the local Public Health England Health Protection Team, we recommend all education settings remain open
We are planning for potential school closures either as a result of direct instructions from the DFE or due to reduced staffing. Please note that this could lead to partial closures where certain year groups are asked to stay at home. Could we therefore, ask parents to ensure that school contact numbers are up to date and that parents check our website and emergency Marvellous Me notifications regularly. In the event that we are required to close, we will inform parents as soon as we are able to and also publish information on our website. We do not wish to alarm you but feel we need to share this information with you from Friday's update now we have the planning in place.
We understand this is a difficult time and there are concerns. However, we would like to take this opportunity to reassure you we are taking every necessary step to prevent the spread of germs. We have increased our daily hygiene routines for the children and our cleaning regime within the school. All children and staff have the same expectations and we are monitoring this closely. As detailed in our letter last week, following guidance, we have now cancelled school trips, large gatherings of people together, whole school assemblies.
We know that it is difficult that we have had to postpone parent's evenings and that like you we enjoy this time to share your child's progress both socially and academically. However, with the pressures on teaching staff we will not be able to give you these updates in alternative ways until we are able to reschedule.
We recognise that taking precautionary action and the cancelation of FOSIS / PTFA community events has been really disappointing. We would like to thank all the FOSIS / PTFA committee for their continued hard work.
We would like to share with you the guidance on absence and attendance from the Local Authority. This is as follows:
How should schools record attendance?
Where a pupil cannot attend school due to illness, as normally would happen, the pupil should be recorded as absent in the attendance register and the school will authorise the absence. Code I (Illness) should be used in this instance.
Where a pupil is in self-isolation, in accordance with latest information and advice from Department of Health and Social Care and Public Health England, the pupil should be recorded as unable to attend due to exceptional circumstances in the attendance register. Code Y (Unable to attend due to exceptional circumstances) should be used in this instance.
Where a pupil's parent/guardian refuses to send them to school, the pupil should be recorded as unauthorised absence in the attendance register.
Should you be in isolation with your children we have set up a page on both websites that can be found here:
Infant- https://www.shirleyinfantschool.org.uk/page/?title=Home+Learning&pid=168
Junior- https://www.shirleyjuniorschool.org/page/?title=Home+Learning&pid=30
On this page there are useful links to websites and ideas that you can work with your child at home. We have also highlighted basic skills that you can practise with them too.
We will continue to communicate with you regularly. The updates are changing regularly and we will ensure to keep you as informed as quickly we can. Thank you to those of you who have offered support or kind words in these difficult and unusual times.
13th March 2020
We have just received the latest information from the Hamwic Trust that due to the current situation with the Corona Virus ALL external movements of large groups involving the schools are now suspended. This means that ALL events are cancelled. This will include the imminent Year 4 residential trip for Avon Tyrrell along with the PTFA Silent Disco, Colour Run, parents evening, whole school assembly, Year 3 Sleepover and any sporting competitions. Any other events organised by FOSIS and PTFA within the next 3 weeks are cancelled. We will also be suspending any parent volunteers/helpers from coming into the school during this period along with money raising events organised by FOSIS or PTFA. Other in-house clubs will continue such as after school clubs, breakfast club and music lessons. We will be unable to answer any questions at this time regarding any financial implications therefore please do not contact the school regarding this. We will update you at the end of this period with information regarding future events and plans.
11th March 2020
As the media continues to report on Coronavirus, we want to reassure you that we are listening carefully to the professional advice from the World Health Organisation, Public Health England, the Secretary of State for Health and Hamwic Education Trust. As always, your child's health and safety is our top priority.
The advice for schools continues to be simple; everybody should pay special attention to matters of hygiene, especially washing hands frequently and thoroughly for at least 20 seconds. We are actively sharing this information with students and staff in school.
We thought it would be useful to make you aware that the department for Education have launched a new helpline to answer questions about COVID-19, related to education. Staff, parents and young people can contact the helpline:
Phone: 0800 046 8687 (opening hours: 8am to 6pm, Monday to Friday)
Email: DfE.coronavirushelpline@education.giv.uk
For more general information, please use the links below to find the latest advice:
https://publichealthmatters.blog.gov.uk/2020/01/23/wuhan-novel-coronavirus-what-you-need-to-know/
https://www.gov.uk/guidance/coronavirus-covid-19-information-for-the-public
https://www.gov.uk/government/organisations/foreign-commonwealth-office
Please be assured that, should we need to make any changes to day-to-day arrangements, we will give you as much notice as possible.
Should the government take the extraordinary precaution of instructing schools to close, we have a set of emergency measures to put in place, which will be shared with you, if and when necessary.
In the unlikely event that your child presents with symptoms associated with Coronavirus, please inform the school and follow government advice on self-isolation and diagnosis.
Please be assured that we will always act with the community's best interests in mind.
Read More