PE & Sport Funding
MEET THE TEAM
We are very passionate about physical education and believe all children should develop the capacity to enjoy physical education during their early years and this is embedded throughout our curriculum.
Each year we offer the children an active and healthy week where they are encouraged to try a range of different sports and learn about how we can fuel our bodies by drinking lots of water and healthy foods. The children receive two PE sessions each week as part of their curriculum but also take part in a weekly golden mile where each child can track their progress.
We believe all children should develop the perseverance to achieve success. Each half term there is an intra school competition where children are encouraged to compete against their peers. Please use the links on the left to find out what is happening each half term.
We promote leadership in sport through offering Sports leaders. Please use the links to see what they are responsible for.
We offer additional top up PE sessions for children who may need additional support when developing agility, balance and coordination skills. We track progress carefully in order to best enhance this provision. We also offer gifted and talented sessions for children who may excel in a particular sport. This is an opportunity to celebrate children's achievements. Please use the links to look at some of our talented athletes in action.
We offer inter competitions with our cluster schools which are held at our local secondary school. Please see some pictures in this section. Please feel free to chat with me if you have any ideas on how to further improve PE in our school.
Thank you, Hannah Prior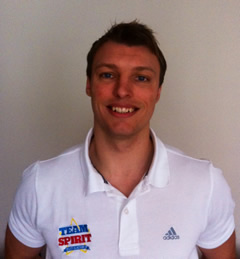 We are very proud to be working closely with Shirley Infant school in a variety of areas. We deliver our sessions based on our ethos;
T - TRY
E - ENERGY
A - ATTITUDE
M - MAKING NEW FRIENDS
This is at the very focal point of our delivery whether it be a lunch time club / after school club or PE. We are excited to announce that we will once again be preparing and supporting year 2 children to become lunch time sports leaders. This was a great success last year as the children worked with our coaches in running lunch time challenges. They progressed to running these sessions on their own and even got to wear their very own Team Spirit Sports leader T shirts. Using our ethos they supported their piers with positive encouragement and ensured everyone can join in.
Every half term we run school assembly's and set challenges for the children to take part in. These are fun challenges to encourage everyone to try knew things and share what they have achieved with pier groups and teachers. The challenges revolve around healthy active living and team work.
Each term we also run School cluster events where the year 2 children get to compete against Hollybrook and Wordsworth in a variety of activities. This proved very popular last year and once again we are very excited to be delivering this event again.
We are working very closely with Miss Prior who is so passionate about healthy lifestyle / sports delivery and the positive effect it can have on children. Regular meetings and forums within the school ensure we keep all sessions fresh and each child has sport and healthy lifestyle as part of their journey at Shirley Infant school. We are very proud to be part of each child's journey and will continue to encourage every child to 'Enjoy and Achieve' through sport. As Sports director of Team Spirit I am looking forward to a fantastic year ahead. We also provide out of school holiday courses. full info can be found on the website